A crash in the cryptocurrency market! Just yesterday we analyzed Bitcoin's bullish breakout above the long-term ,200 area, and today the largest cryptocurrency fell to a low of ,800.
Other cryptocurrencies are losing even more. Most of them lost around 30% of their value today. The only altcoin from the TOP 10 that is not worried about the declines and continues to soar is Solana.
Bitcoin loses 19%
Bitcoin (BTC) fell 19% today from the peak at ,000 to the low at ,800. The price fell sharply between 15:00 and 17:00 CET, after BTC began to close consecutive hourly candles below the long-term ,200 area. Moreover, this level coincides with the 0.618 Fib retracement of the entire downward movement in May.
The cascading drops ended in the area of long-term support of ,800, which is the horizontal support level at the 0.382 Fib retracement (green rectangle). Thus, if this level is lost in the following days, the next support is in the area of ,500, at the 0.236 Fib retracement level.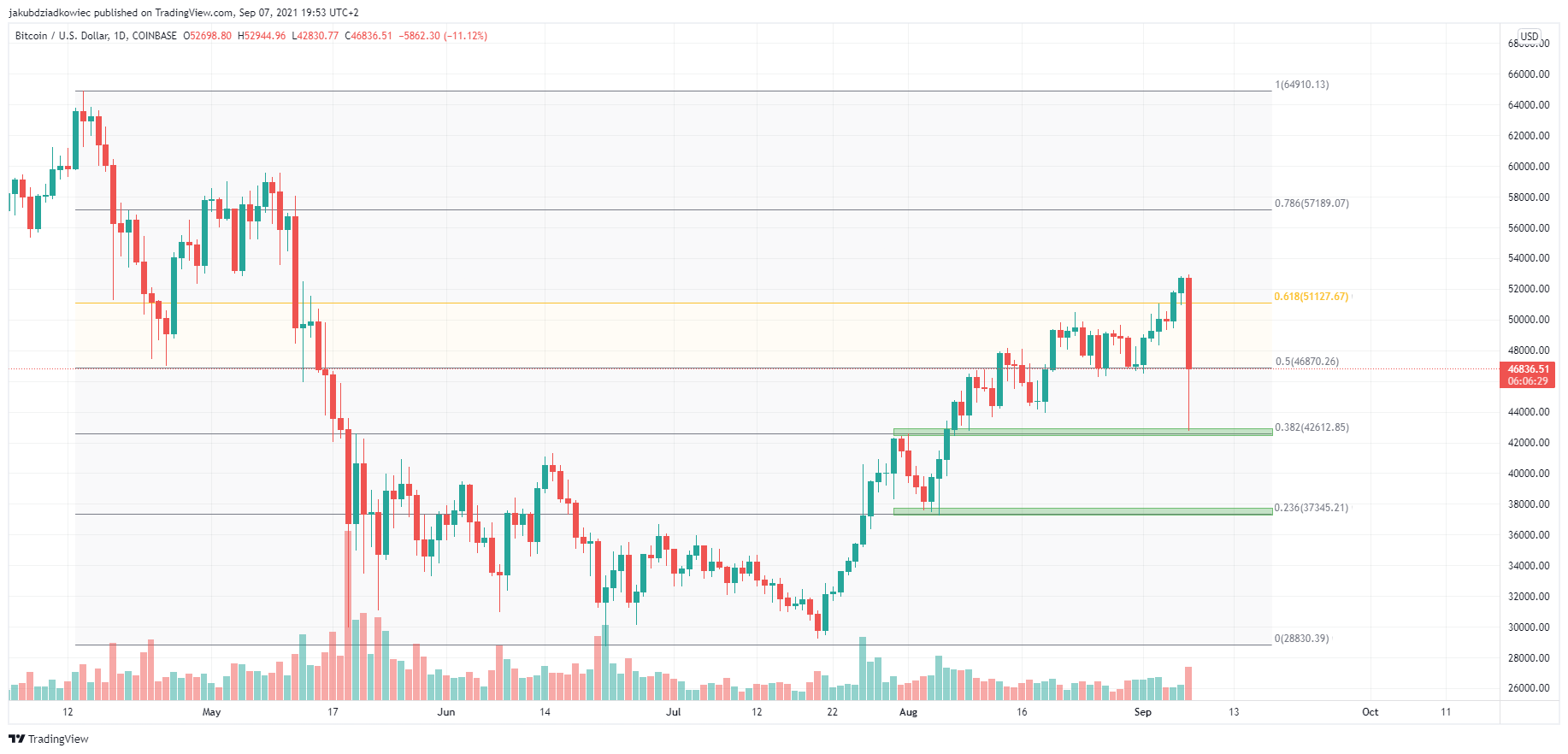 The sharp capitulation was followed by a significant upward rebound of 10%. Bitcoin quickly returned to the 0.5 Fib retracement area and is trading at ,800 at the press time.
The decline took place on relatively high volume, which could signal the beginning of a bearish impulse. If this happens, the drops could continue until the price validates again the ,800 area as support.
The chance of this scenario is reinforced by the loss of important support at the 0.618 Fib retracement. Two days ago there was a false – as it turned out today – breakout when BTC clearly broke above the ,200 level. Typically, this is a very bearish signal that strengthens the intensity of a downward movement.
Altcoins bleed harder
Almost all of the major altcoins saw drastic declines today, usually larger than Bitcoin. For example, counting through the entire length of the candle including wicks, Ethereum (ETH) lost 24% today and recorded a bottom at 009, Cardano (ADA) 30% with a bottom at , Chainlink (LINK) 33% and .79, and Dogecoin (DOGE) 31% and .21.
Data from CoinGecko shows that the total cryptocurrency market capitalization fell by more than 14% today. In the morning, the value of the market oscillated around .48 trillion, only to fall to the vicinity of .14 trillion for the time being.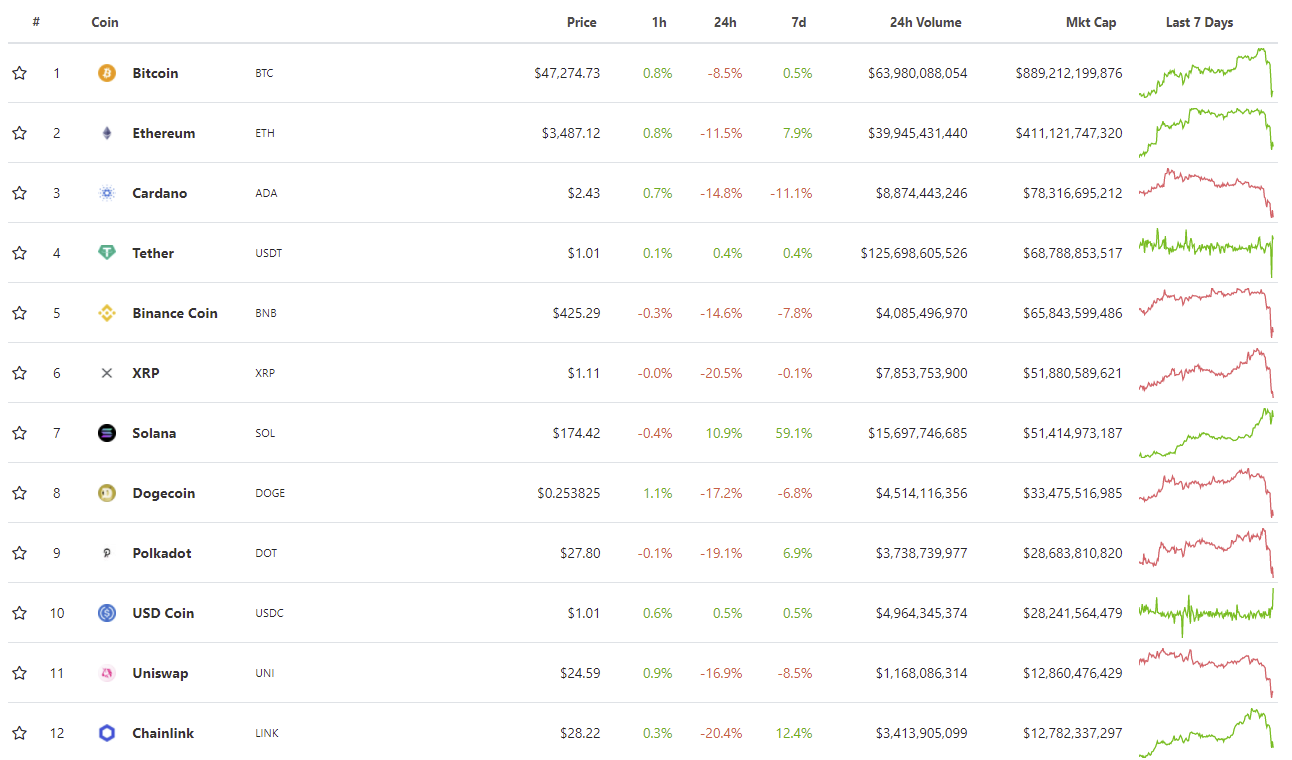 The only top altcoin that seems unconcerned about the market tumble is Solana (SOL). Solana opened the day at 4, recorded a brief bottom at 8 to trade at 3 at the press time.
The coming hours and days will show the significance and consequences of today's crash. It remains to be seen whether this is just a temporary correction and a bearish trap for too many long leveraged positions, or the beginning of a more significant change in trend.
The post Crypto Market Crashes, Bitcoin Falls to ,800 appeared first on BeInCrypto.